Extract from composer Andrew Heath's newsletter. Sign up here! Below is a pic of Andrew and I taken on Friday at Severn Worlding are SVA Gallery, John Street, Stroud.
I also have a show in Newnham on Severn in SevernsidePress Guest house, as part of farOpen Studios. Checkout exhibitions page for opening times. Visit farOpen website to find out more.
Bev 'D'… Artist film gets selected!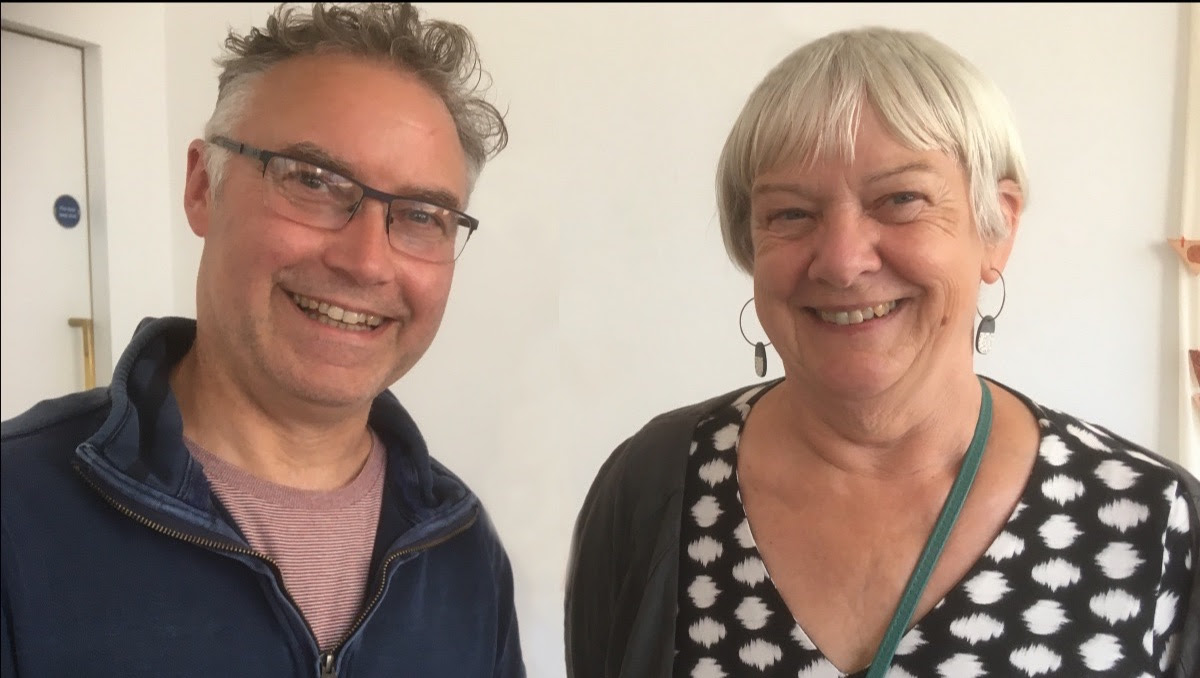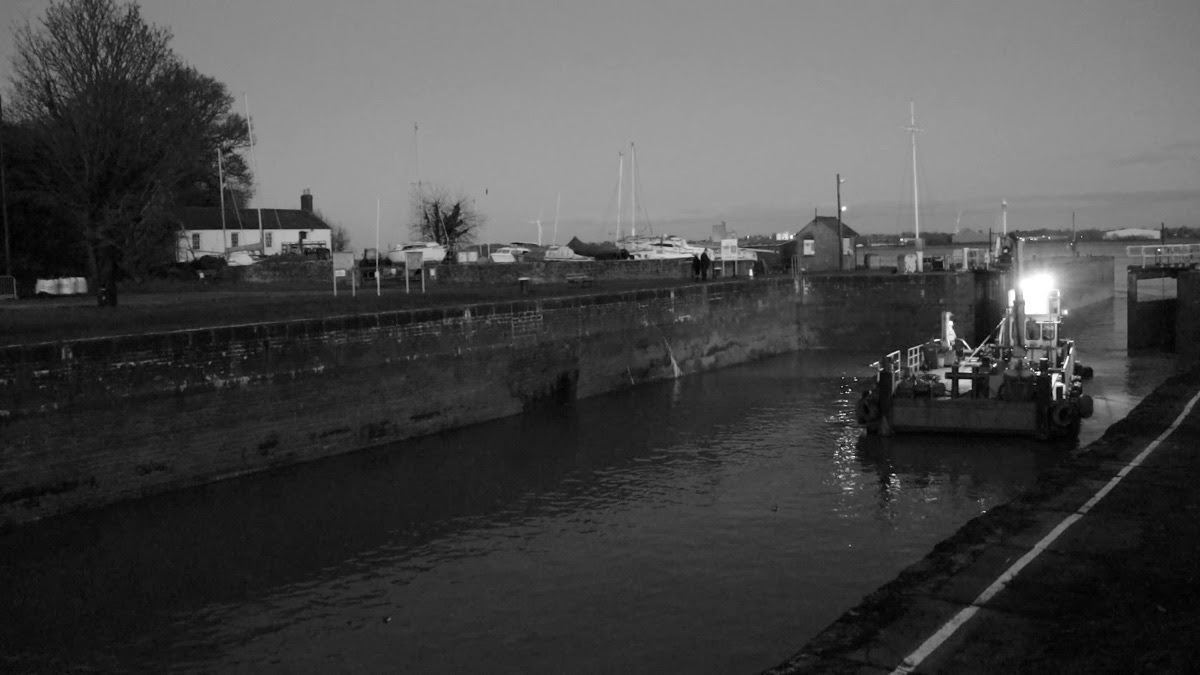 Back at the start of last year, I (Andrew) was asked by Carolyn Black to write the score for a short film she was making about a night's work for a dredger – Bev D. The result was a beautiful slow, black and white film that treated the movement of this huge and heavy machine like ballet!

I had the pleasure of attending a screening of the film last night and in fact recently heard that it has been selected for Black Swan Open in Frome out of 1000 applicants!